カテゴリ
以前の記事
検索
その他のジャンル
記事ランキング
ブログジャンル
画像一覧
2008年 06月 11日
| | |
| --- | --- |
| Rotating Wind Power Tower in Dubai | |
世界中の建築家による斬新な建築プロジェクトが
次々に発表されるドバイ。

数年後には間違いなく世界最大の
建築ショーケースになる都市だと思います。

その建築群の中でも注目度の高い、
David Fisher率いるDynamic Architecture設計の68階建て高層タワー
「Windscraper 」がいよいよ着工したようです。

主構造体のコンクリート中軸に、風車と居住フロアを
交互に積み上げていく工法を採用して従来の工期を大幅に短縮。

回転によって電力を生み出し、自ビルの消費電力をまかなう上、
同じサイズの超高層ビル10棟まで消費電力がカバーできるとのこと。

超高層建築のフォルムが生き物のように変化する。
これだけでもブレークスルーですが、
環境にも優しい建築であるとは・・・

アーキテクトの発想も素晴らしいと思いますが、
建築テクノロジーも進化したものだと思います。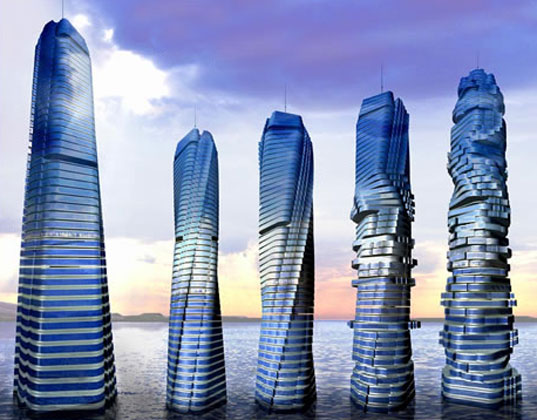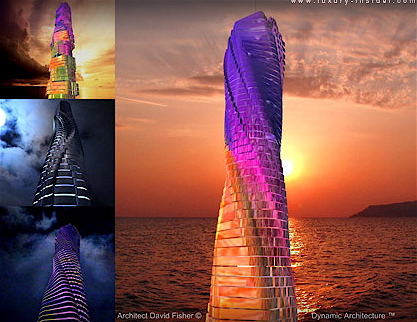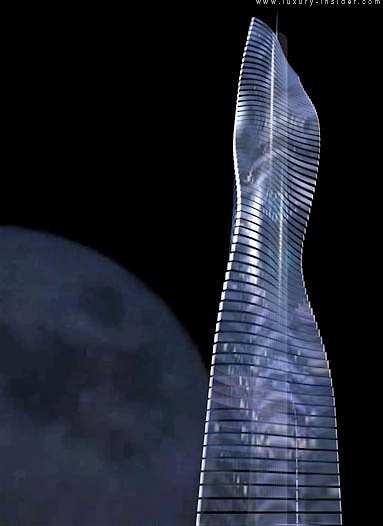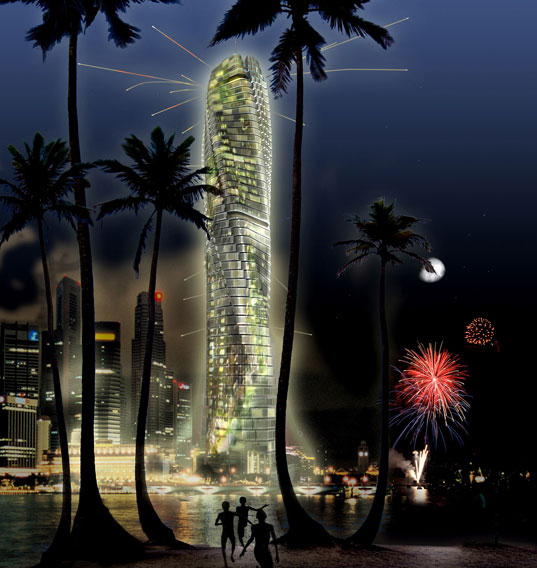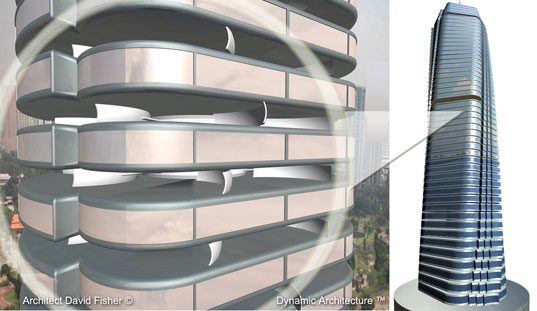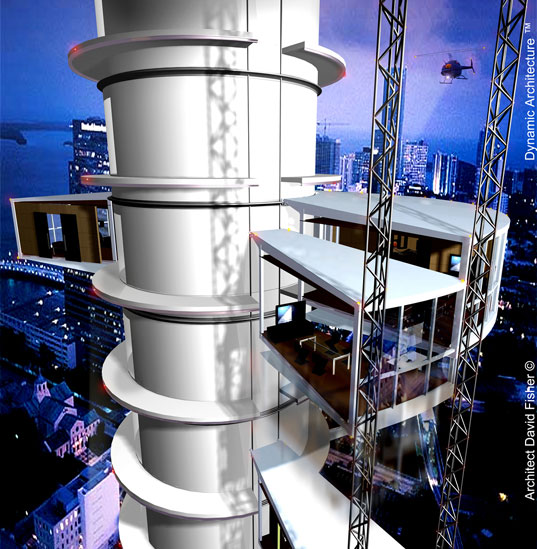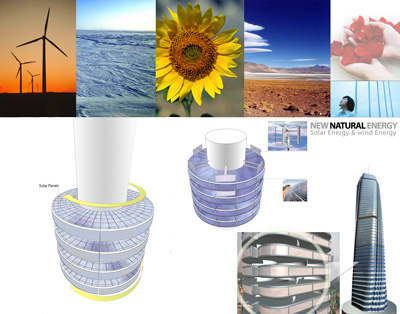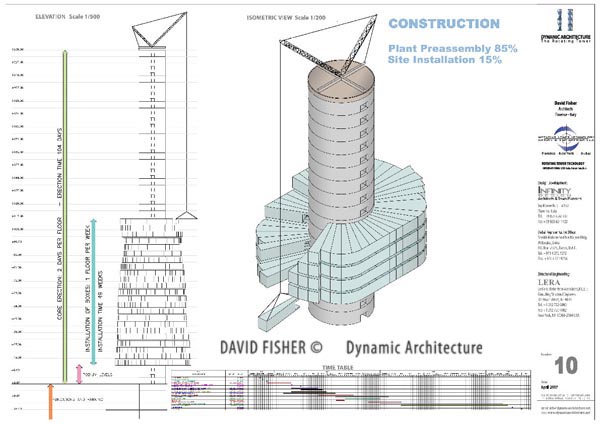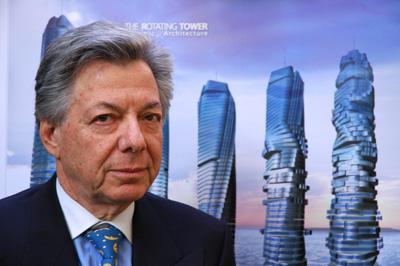 Dr David Fisher - Profile

Dr David Fisher, Architect and Town Planner, is an Italian citizen, who has been passionately working on redefining the technical and technological extremes of buildings, especially in urban centres like New York, Moscow, Hong Kong, Paris and Dubai, for over three decades now.
Fisher started as an artist in Florence , the home of Italian Renaissance. After graduating with Honors from the University of Florence in 1976, Fisher started teaching Architecture in the same university and at the School of Structural Engineering .

On account of his academic achievements and research activities, Fisher was awarded an Honorees Cause Ph.D by the Prodeo Institute at the Columbia University in New York .
Along with his academic pursuits, Fisher was also involved in the restoration of ancient landmarks and design of public buildings. Through the New York office of his Fiteco Ltd, which he launched in the mid eighties, Fisher started getting associated with the prefabrication and development of construction technologies as well as in the construction and development of hotel projects.
His professional activity was always focused on two things: Designing buildings that can adjust themselves to the needs of its inhabitants, thus being "dynamic", and the industrial production of construction units.

Some of the technologies he developed include the 'Smart Bathroom by Leonardo da Vinci' system, a completely pre-assembled bathroom system for luxury hotels and homes. Considered the first "mechanical" approach to civil construction, it is the only existing factory-produced and integrated bathroom system. Fisher's LDV Group incorporated this system into buildings in Italy for the first time, followed by Dubai , London , Moscow , Paris and Hong Kong .
Fifty-eight-year old, Fisher believes that "whatever is correct is nice; whatever is nice is not always correct". He has also written various articles on his professional activities and on architecture.
According to Fisher, time is the most powerful dimension of life. "Time", says Fisher "is the dimension of relativity". His new skyscraper, the tower in motion, is shaped by "life designed by time".