Ron Aradデザインによるフィアットの旗艦店がロンドンにオープンしました。
レトロなFiat 500に対して対照的なサイバーな近未来空間を構築しています。
アプローチはわかるのですが、展示する車の完成度が高いだけに若干の違和感を覚えます。
それにしても、日本でも3月18日に発売になったFiat 500・・・いいですね。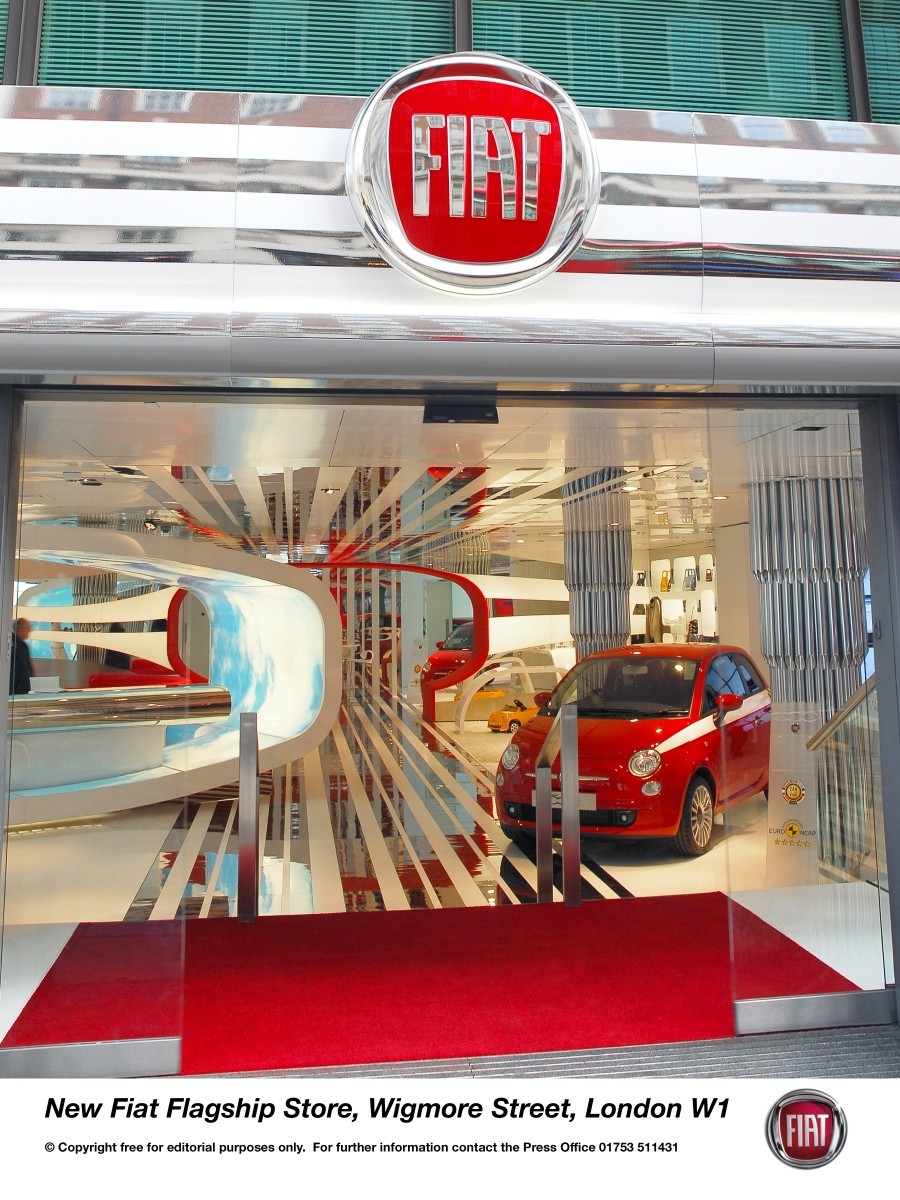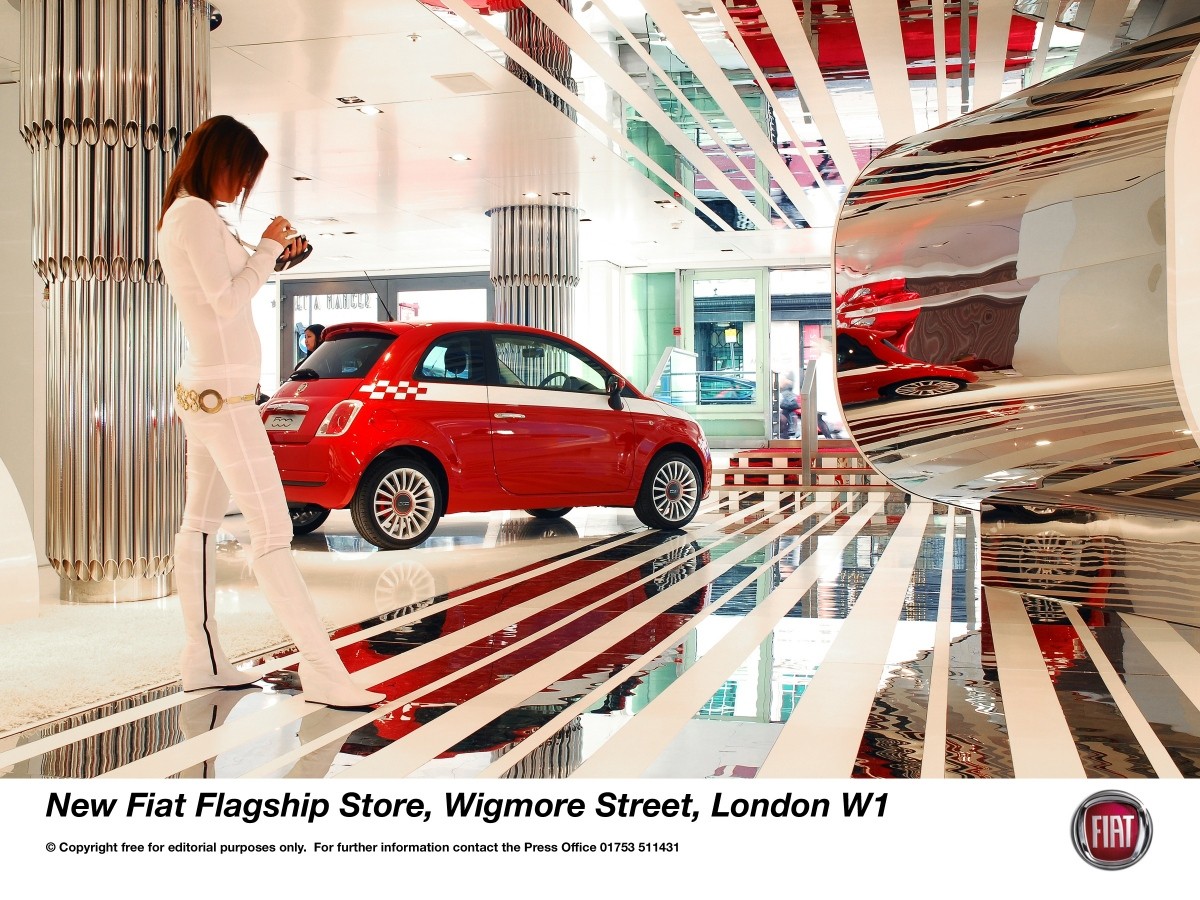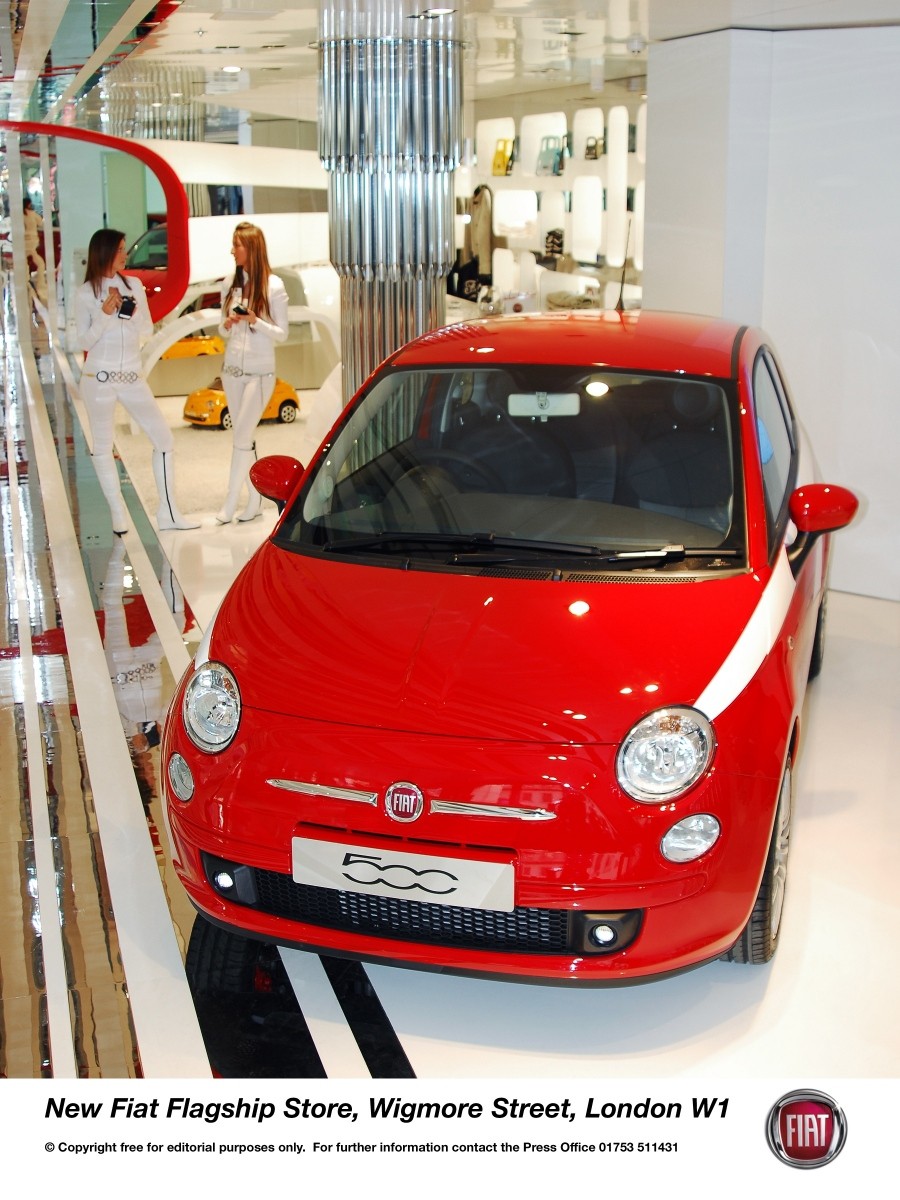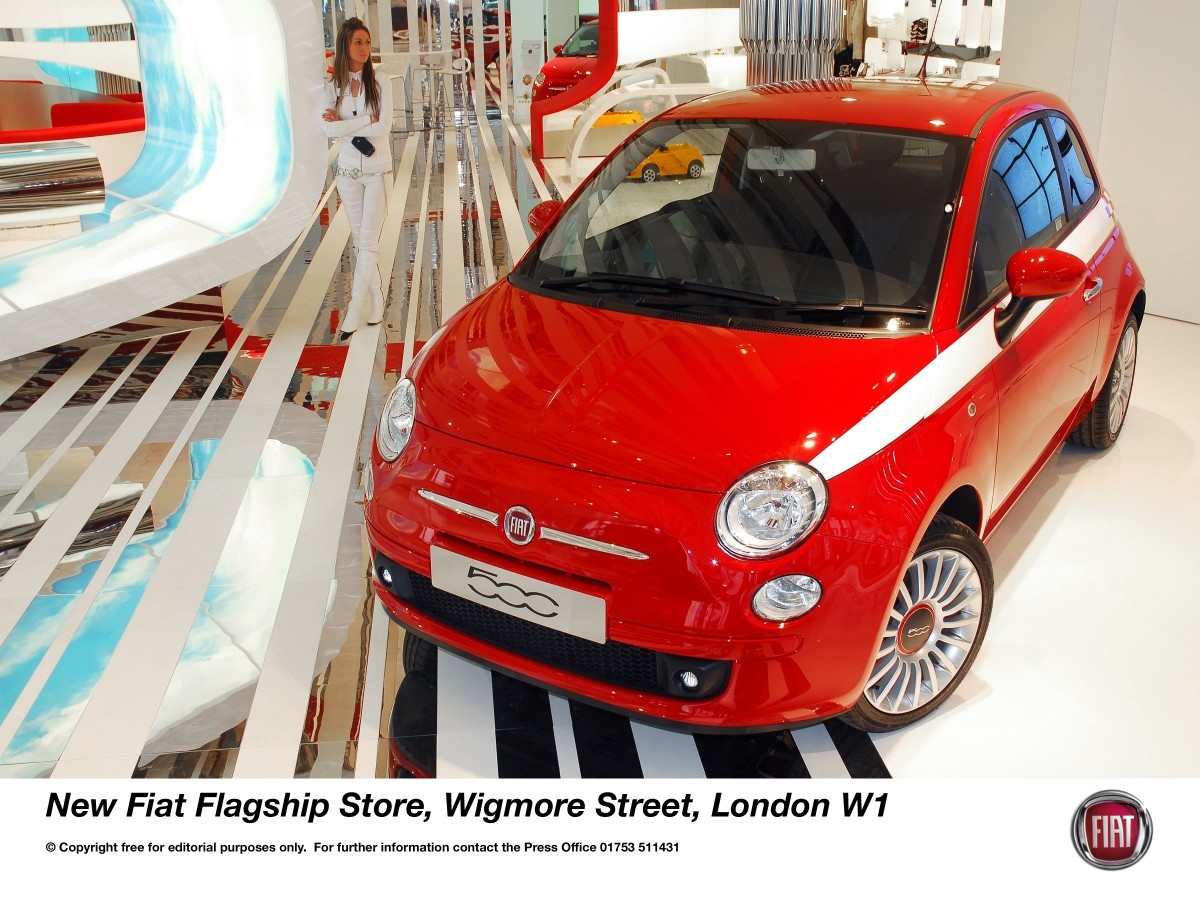 Fiat has just opened a stylish new Flagship Store in London's West End, and has marked the occasion with a design exhibition and celebrity party.

The showroom, located in the heart of the capital at Wigmore Street, London W1, features a cutting-edge interior of chrome and glass which provides a stylish backdrop to the range of Fiat cars on display.

Fiat is aiming to establish its new Flagship Store as a 'cool' place for car buyers and Fiat enthusiasts, as well as marketing it as a venue for corporate meetings, fashion shows, art and design exhibitions, and as a lavish set for film makers.

Broadcast giant CNN has already booked the Fiat Flagship Store for a high level seminar for the automotive world's leading marketers and media opinion-formers.

Coinciding with the party kicked off by the Italian Ambassador Giancarlo Aragona, the opening night exhibition, called Fiat Workpop 500, featured the work of 22 young designers who are competing to design an accessory for the Fiat 500 that will be chosen to go into production, and become available for general sale.

Top international designer Ron Arad, Head of the Design Products Department at the Royal College of Art, and chairman of leading Italian homeware group Guzzini, is heading the competition's panel of judges.

Ron Arad attended the Fiat Flagship Store opening night (Tuesday 11 March) along with Fiat Centro Stile's Roberto Giolito - the designer and 'father' of the Fiat 500 -Andrew Humberstone, managing director, Fiat Group Automobiles UK, Tony Dittli, managing director of the
Flagship Store, and Elena Bernardelli, marketing director, Fiat Group Automobiles UK.