カテゴリ
以前の記事
検索
その他のジャンル
記事ランキング
ブログジャンル
画像一覧
2008年 03月 10日
オーストラリア出身のフォトグラファー、ピーター・リックの作品
アナログ撮影に拘る彼の作品は、大自然の荘厳でスピリチャルなエネルギーを浮き彫りにします。初めて作品に出会ったときには吸い込まれるような不思議な感覚を覚えました。いつかは自宅に彼の作品を招きたいと思います。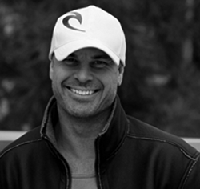 As a completely self-taught artist, master photographer Peter Lik started in Australia and soon expanded his vision worldwide. Huge panoramic photographs of landscapes showcase the brilliant colors and elegant, spiritual terrain in Nature. These images speak for themselves and leave the casual viewer breathless. The truly conscientious observer will experience fine art. When you come to Peter Lik Galleries, you will be able to experience a kind of natural lifestyle, accented with exotic high-end furniture and sculptures.

Once you are ready to purchase, each fine art image comes in several different sizes. Clients are able to choose the frame and liner for their piece. Peter Lik Galleries also provides shipping worldwide. Peter Lik is the most awarded photographer in history and remains a leader in fine art photography. His quest for the perfect shot never ends. He explores this world driven by a vigorous determination to express his vision of beauty and his profound respect for nature.

In 1997 Lik took the courageous step of entering the competitive world of publishing with the birth of Peter Lik Publishing. He began with specialized panoramic postcards and the range of small hard cover books that have become his trademark. His first large format coffee table book "Australia - Images of a Timeless Land" is a stunning showcase of Lik's most emotive images. Peter has since gone on to publish an additional 3 coffee table books including " Spirit of America" and "Las Vegas and Beyond". Sales for these books have now reached over 1 million worldwide.

The success of his publishing company provided Peter with the platform to fulfill a lifelong dream of opening his own galleries selling limited editions of his work. He opened his first gallery in his hometown of Cairns and due to overwhelming demand it was followed by the opening of another 3 galleries throughout Australia.